| | |
| --- | --- |
| | Support Our American Missionaries |
Lenora Hammond is a missionary with her husband, Dr. Peter Hammond. Currently living and working in South Africa. They have been blessed with four children who are all adults now. Three of the children are involved in the ministry as well, and the youngest is still in High School.

Lenora has battled Breast Cancer twice, once in 2010 and again in 2015. Lenora focuses on her health and looks after the various needs of her family. She joins in on mission activities, assists in counseling needs and helps co-ordinate events and hospitality.

​Lenora is the daughter of pioneer missionaries Bill and Harriet Bathman and has herself been serving the Lord in missions for almost 30 years. Read more about the Hammond family here.
Bill & Harriett Bathman. Bill Bathman was a Missionary Evangelist who had served the Lord for 67 years. He and his wife, Harriett, lived in Europe for 22 years where his primary field for evangelism was in the communist countries of Eastern Europe during the Cold War. He distributed New Testaments to Soviet soldiers as they invaded Czechoslovakia in August 1968, ministered in Nicaragua during the communist takeover in 1979 and was preaching in Romania at the time of the Revolution in 1989. Read more about Bill & Harriett Bathman here.
The Combs family lives in Cape Town, South Africa, and serves in ministry for the Kingdom of God.
Working in local communities, sharing the love of Christ, and equipping local believers to enter the harvest.
The Lord told His disciples, "The harvest is plentiful, but the laborers are few. Therefore, pray earnestly to the Lord of the harvest to send out laborers into his harvest" (Luke 10:2).
To read more about Hunter and Andrea CLICK HERE
| | |
| --- | --- |
| Join our Additional Missionaires | |
Daniel de Villiers. Because Jesus Christ is Lord, we've a message to give to the nations! Thank God that he can use the most simple and unfit vessels to proclaim it—from the neighborhood to the reaches of the globe (and their own neighborhoods & villages). What a glorious hope the church holds, that as soon as each of God's wayward sheep is drawn to the Father by the Spirit's work, Christ will surely return for his Bride. With this longing, I pray to be used across the African field, coordinating ministry primarily along the 'Cape to Cairo' line—discipling those who would follow Christ, and bolstering fellow believers in His anchor, as we navigate waves of opposing worldviews and live his good message among the same. May Jesus Christ be praised!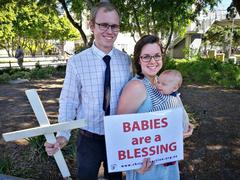 John and Rachel Clifford. John and Rachel Clifford were married in 2016, and are serving as missionaries with Frontline Fellowship. They are based in Cape Town, South Africa when they are not on cross-border missions.

| | | |
| --- | --- | --- |
| | | To set up Automatic Withdrawals or Recurring Donations call: 719-685-2899 |
Frontline Fellowship USA is a tax-exempt 501(c)3 non-profit corporation. View our IRS Letter of Determination.
All gifts to Frontline Fellowship USA are deductible as charitable contributions for income tax purposes. As required by law, gifts are solicited with the understanding that Frontline Fellowship USA has complete control and discretion over the use of all donated funds. No goods or services were provided in exchange for your contribution. End of the year receipts are available upon request.
"Not because I desire a gift; but I desire the fruit that may abound to your account." Philippians 4:17